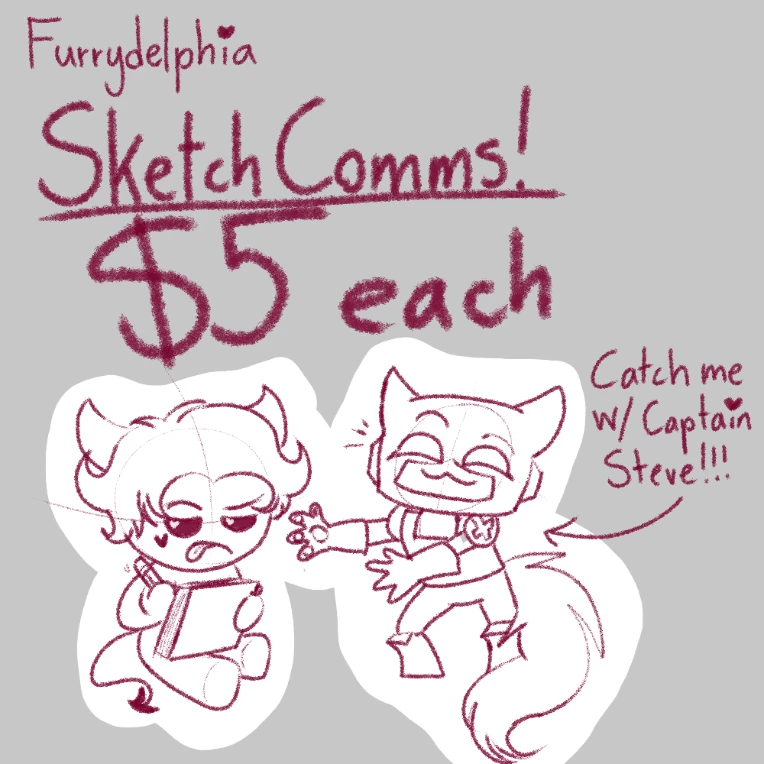 Hey y'all!
Going to Furrydelphia with the one and only @CaptainStevie, and I figured I'd give a little something a shot. Yep, gonna do sketch commissions! $5 each, done fairly quick.
I will be with Steve all weekend, so if you're going to the convention and want a sketch from me, make sure to spot us! I might be wearing one of his suits too ;)
PS: The emergency fundraiser I've got going is still going on and will be open until August 25th. So if you want a regular commission, be sure to check my Ko-fi, where you can also leave a tip!